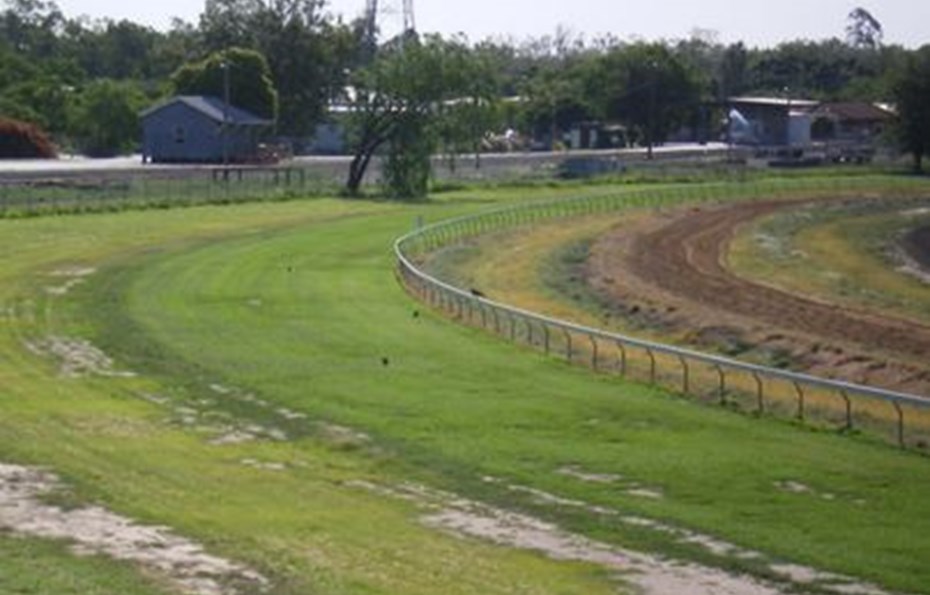 TEN YEARS OF TURF AND YOUNG GUNS ARRIVE
Mon 18 February 2019
The Goondiwindi Race Club conducts the February Race Day this Saturday February 23 where it will celebrate ten years of Turf Track racing at Gunsynd Park.
To add to the day, the newly formed Young Guns will stage their first Young Guns Race Day on the terrace at Gunsynd Park. 
As is always the case, the Race Club have gone down the family line with great value for families to attend the races. The Jumping Castle will once again feature and there are still spaces available for anyone wanting to book groups on the terrace trackside.  Contact Cutter Hayes 0428 987522 for more info.
A lot has changed at Gunsynd Park over the last 10 years but none as significant as the turf track addition. What a difference it has made to the numbers of participants and also horse welfare in general, not to mention the number of meetings that would have been washed out on the old dirt track surface. The amenities are also a lot more user friendly and no longer will you be covered in dust as the horses pass the finish post.
It has been a long hard battle, President Geoff Makim explained this week. "I recall the day we planted the turf.  A 40 degree day in October with blustering westerly winds. It could not have been worse. We had limited effluent water to apply to the new turf and the season was not unlike the current season. There was no rain for the first 6 weeks after planting but unlike this year, luckily, that changed in early January and the track came away to be ready for the fist March meeting in 2009".
Since then, the club has attracted a few TAB days and enjoyed some great days at Gunsynd Park. The turf track has enabled the Goondiwindi Picnic Races to expand with marquees now double banked the majority of the straight. The current season is creating the Club problems just as the whole district is feeling the pain of no rain.
But Saturday will be another great family day at Gunsynd Park and we look forward to welcoming the Young Guns to Gunsynd Park.
There will be light entertainment after the last race between 5pm and 7.30pm for patrons to stay on.
See you for Racing at its Best in the West on Turf at Gunsynd Park this Saturday February 23.
a snapshot from dirt to grass...